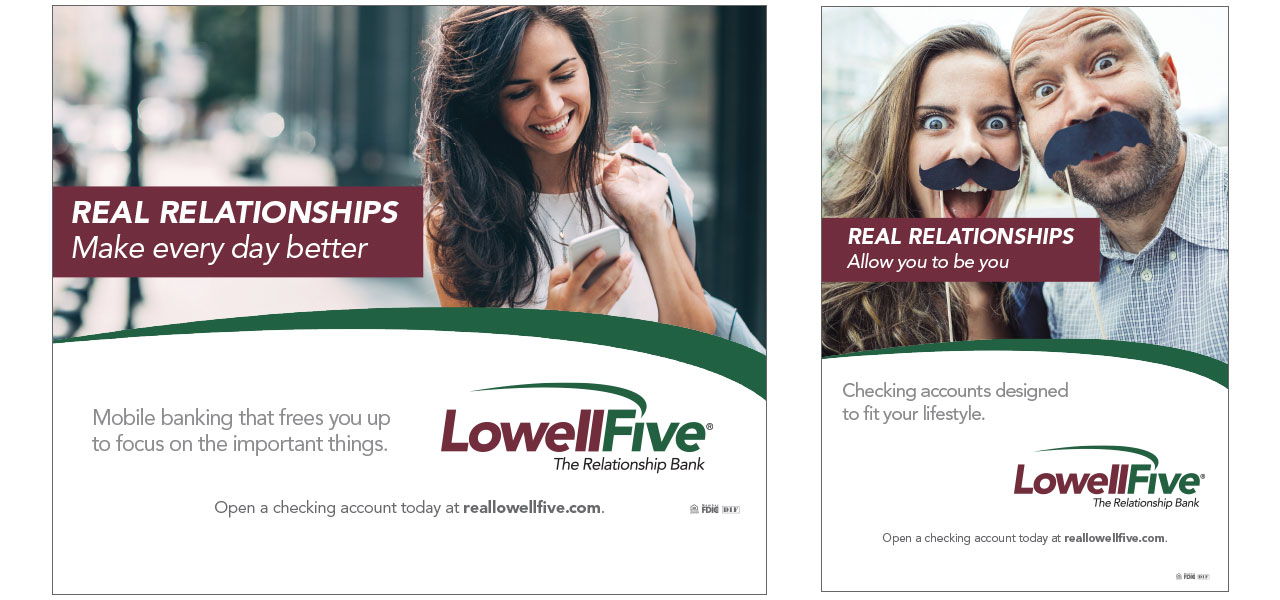 Being one of the best lending institutions in the Merrimack Valley allowed Lowell Five to position as a premier institution—and they wanted people to know it.
That's why when they asked us to help enhance the bank's brand perception and build awareness around the fact that Lowell Five is not just a full-service business, and retail-banking institution, but an organization with the primary focus on building relationships with its customers, "The Relationship Bank" was born.
You can find the details of this brand-new campaign here.
At Stackpole, we value all our clients and we're lucky to work with some of the best organizations around and Lowell Five is no exception.