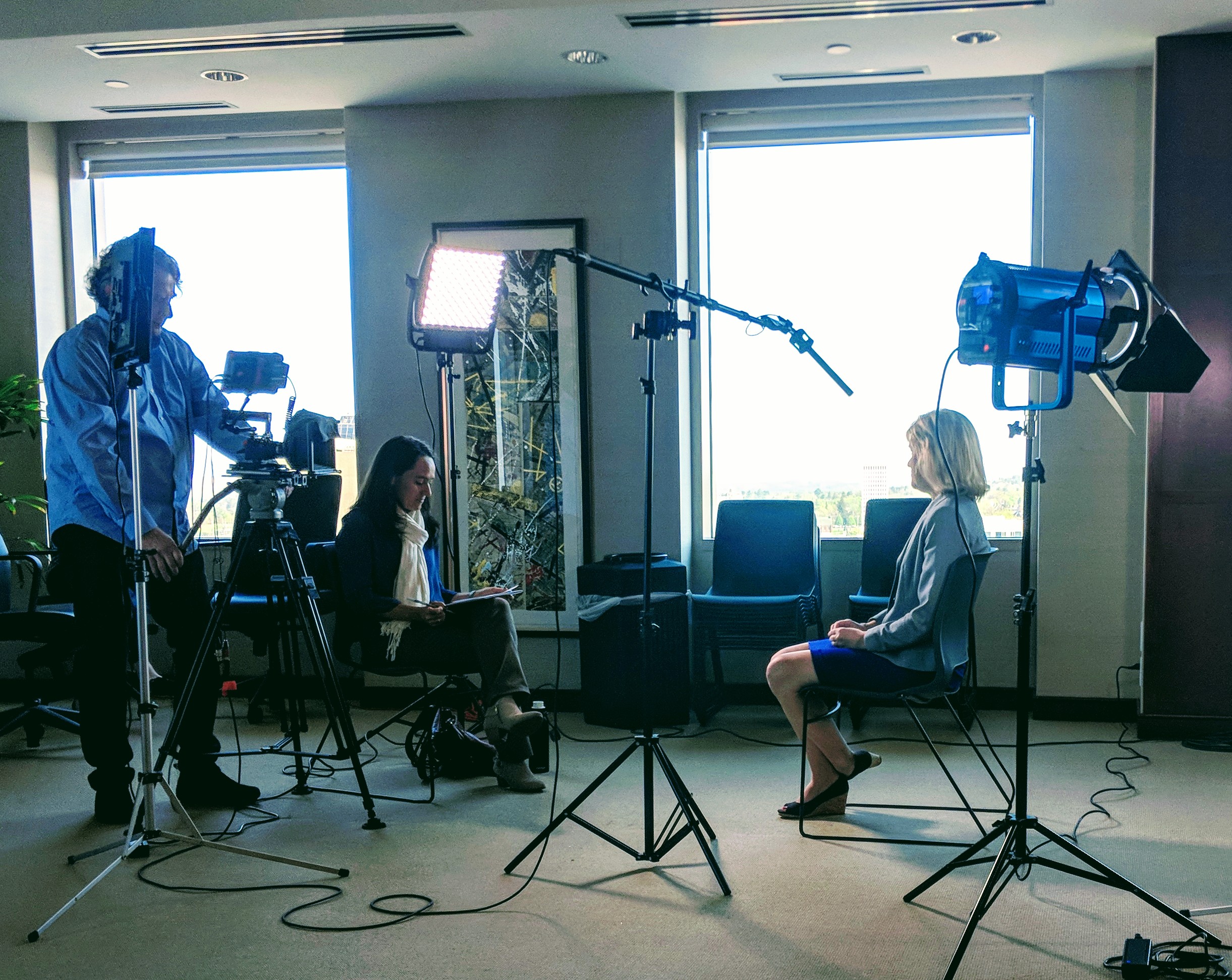 Stackpole Video Recruits for Respected Law Firm
Many law firms are finding it a challenge to recruit and retain millennial attorneys, and most realize they need to figure it out in a hurry. Recent studies show that by 2020 half the workforce in the US will consist of millennials, and that number grows to 75% by 2025.
But recruiting millennials is not necessarily a simple task; many law firms are struggling to understand the psyche of this unique demographic and how best to reach them. Stackpole research has uncovered some important insights, including these interesting facts:
Millennial recruits respond to branding much more than previous generations
Website branding is especially important to these digital natives
Online video rules
74% of millennials find videos helpful when making decisions about a brand
60% prefer to watch video versus reading content
As a result of these statistics and others, we stress to clients that when it comes to recruiting, few things are as effective as video. The use of video to draw potential candidates to an organization clearly puts a human face on what makes the firm a great place to work, the kinds of projects candidates can expect to work on, the company's employee diversity, distinctive cultural aspects and more.
Video allows a law firm to tell their story and highlight their unique culture in a compelling way other mediums simply can't. Recently, respected New Hampshire firm McLane Middleton asked Stackpole to help them reach millennials through video, and we were only too happy to oblige.
McLane has been named one of America's leading law firms in Chambers USA: America's Leading Business Lawyers, and The Best Lawyers in America® publication recently endorsed 38 of the firm's 105 attorneys. In addition to the ability to work on some of New England's most high-profile corporate cases, the firm offers candidates a culture that encourages great work, career advancement, diversity, work/life balance and more.
The Stackpole team was confident that a beautifully shot video where attorneys tell of their relationships and positive experiences with McLane would accomplish that in a memorable way.
Prior to filming, the Stackpole team prepared participating attorneys with carefully crafted questions designed to elicit natural, convincing and compelling responses. Each shared what it is that makes McLane special to them and offered new hires a glimpse of what they could expect should they be fortunate enough to receive an invitation to join the firm.
The end result is a beautifully filmed, two-minute video that exemplifies all that McLane Middleton has to offer young attorneys, touching specifically upon the firm's:
Hiring philosophy

McLane's culture values developing young legal talent, whether they be summer associates or post-grad lawyers

Collaborative environment

Leadership at McLane Middleton takes pride in the level to which they make themselves available to associates

Career path

It's common for summer associates to build their careers with the firm and achieve the level of director

Community involvement

McLane is guided by the principle that attorneys should be active participants in the community and encourages involvement and volunteerism
McLane Middleton is special and so is the video. You can see both for yourself here.
If you'd like to learn more about Stackpole's video capabilities and expertise, contact us today.
Stackpole & Partners is a privately-owned integrated marketing and branding agency servicing a wide variety of businesses for the past 25 years. We combine strategic discipline, creative talent, and actionable initiatives to build leading brands that drive growth for our customers. Our expertise