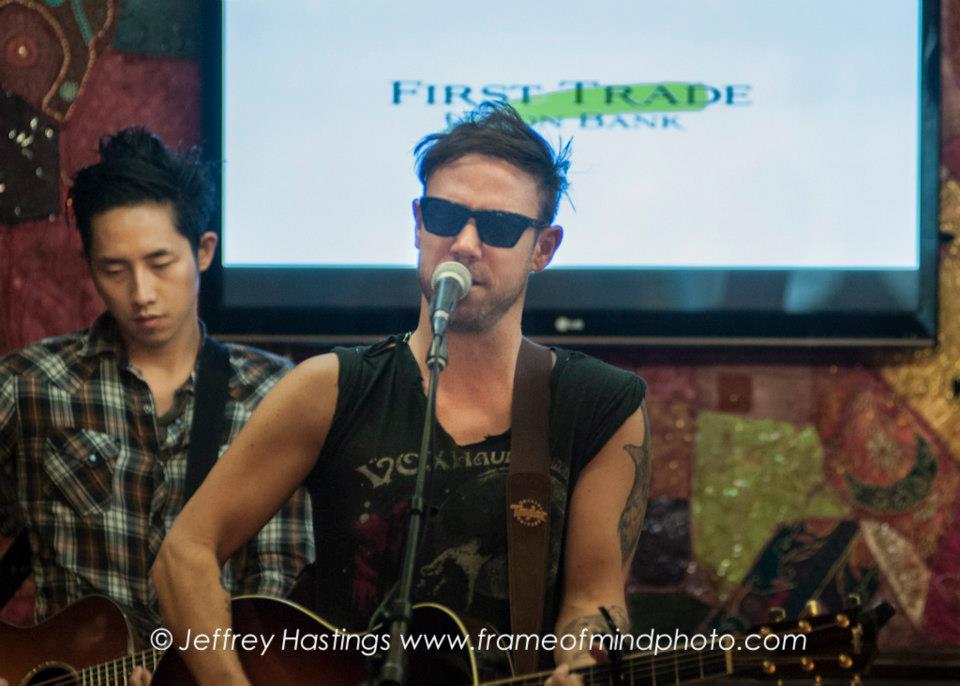 Stackpole and Partners and First Trade Union Bank celebrated the second edition of the highly successful "On the Road with First Trade" Concert Series developed in partnership with 92.5 the River, Boston's Independent Radio. On May 10 at 1:00 pm, First Trade welcomed The Airborne Toxic Event to the Foundation Room @ The House of Blues on Lansdowne Street for an exclusive lunchtime concert and meet-and-greet for First Trade and River 92.5 VIP guests. The Airborne Toxic Event's latest album, "Such Hot Blood," was released in the U.S. on April 30.
92.5 the River's General Manager, Donald St. Sauveur concurs, saying, "Aligning First Trade with the River and these unique, 'money-can't-buy' VIP musical experiences seems to be the perfect way for the bank to differentiate from competitive banks while engaging with their customers and prospects." The event series is part of a multi-channel, fully integrated marketing program promoting the bank's products and best-in-class "distance banking" capabilities. Designed to engage and entertain current and prospective bank customers, the "On the Road with First Trade" Concert Series also represents the like-mindedness of First Trade and on-air partner, 92.5 the River, in their forward-thinking approach to doing business and enhancing the customer experience.  Chris Tremont, First Trade's Senior Vice President / Director of Marketing, explains, "Our collaboration with 92.5 the River epitomizes the idea that we can stand apart from our competition by celebrating our independence from conventional banking.  We believe that banking is something you should be able to do whenever and wherever it is convenient for you, so we have developed personal and business banking products that fit the needs and lifestyles of our customers, no matter how they choose to bank with us."
The "On the Road with First Trade" Concert Series debuted March 26 with a performance by Dawes in the Foundation Room @ The House of Blues. Guests at each event are treated to a musical menu of songs and refreshments, a live interview with the band, along with photos and autographs, all compliments of First Trade. The 2013 "On the Road with First Trade" Concert Series will include a total of six private shows before an audience of River listeners and bank customers and prospects. Visit theriverboston.com for more information.