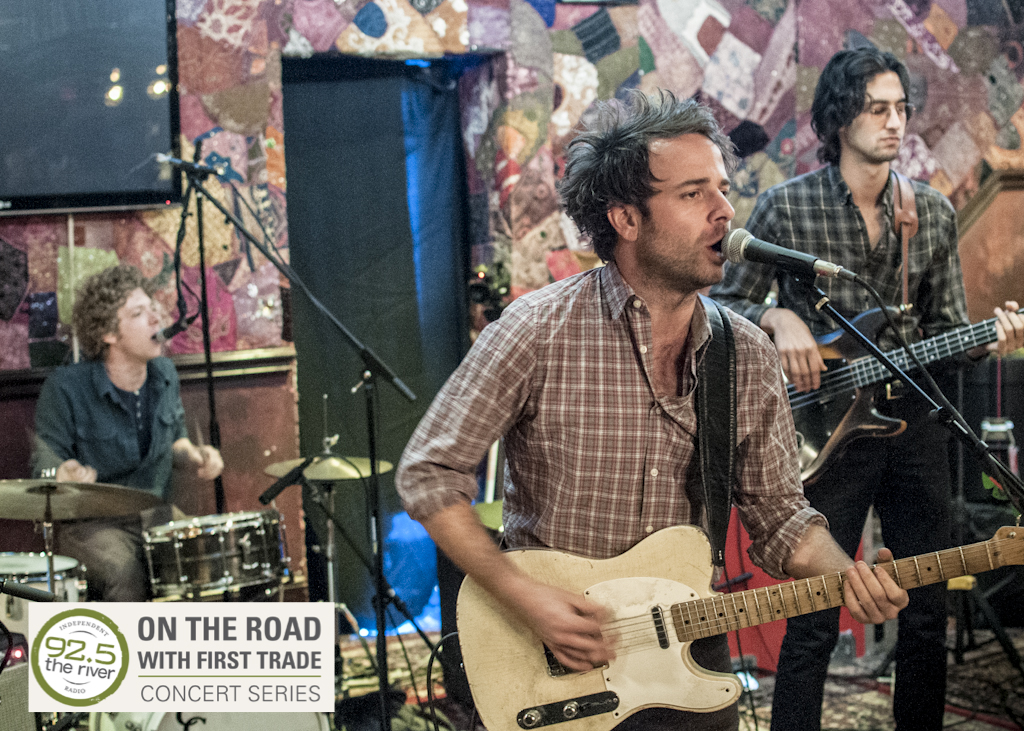 First Trade Union Bank, a full-service bank with offices in Massachusetts and New York, announces the kick off of its 2013 "On the Road with First Trade" Concert Series in partnership with 92.5 the River, Boston's Independent Radio.
Designed to engage and entertain current and prospective bank customers, the "On the Road with First Trade" Concert Series represents the like-mindedness of these two organizations, in their forward-thinking approach to doing business and enhancing the customer experience.  Chris Tremont, First Trade's Vice President / Director of Marketing, explains, "We believe that banking is something you should be able to do whenever and wherever it is convenient for you, so we have developed personal and business banking products that fit the needs and lifestyles of our customers, no matter how they choose to bank with us.  Our collaboration with 92.5 the River epitomizes the idea that we can stand apart from our competition by celebrating our independence from conventional banking."
92.5 the River's General Manager, Donald St. Sauveur concurs, saying, "Aligning First Trade with the River and these unique, 'money-can't-buy' VIP musical experiences seems to be the perfect way for the bank to differentiate from competitive banks while engaging with their customers and prospects."
The "On the Road with First Trade" Concert Series, which will include six live shows before an audience of River listeners and bank customers and prospects, debuts March 26, 2013 with a performance by Dawes at the Foundation Room @ The House of Blues, 55 Lansdowne Street in Boston.  Fresh from a tour with Mumford & Sons, Dawes will give the audience a preview of their new album, "Stories Don't End," set for release on April 9.  Guests at each event will be treated to a live music performance, interviews with the bands, photos and autographs, gifts and refreshments – all in the spirit of independent radio for independent thinkers. Visit theriverboston.com for more information.
About First Trade Union Bank
With assets over $629 million, First Trade Union Bank is a well-capitalized, innovative community bank offering a full complement of business and personal products and services. First Trade has a long-standing reputation for serving consumers, middle market, small business, unions, and government entities as its core clients. With a commitment to adopting the most advanced and secure technologies to provide greater flexibility and convenience, First Trade offers anytime/anywhere banking via mobile device, 24-hour ATM service, and remote deposit. Customers can readily access traditional, personalized banking at Banking Centers located in Massachusetts and New York. First Trade is a member of the Federal Deposit Insurance Corporation and is an Equal Housing/Equal Opportunity Lender. For further information call 800-242-0272 or visit the Bank's website at www.ftub.com.
About 92.5 The River
92.5 the River is Boston's Independent Radio. This home-grown, 50,000-watt station is consistently recognized by its peers as one of the best programmed and managed radio operations in its format.  Since 1995, more than 850 artists have performed live from the station's historic River Music Hall. Live appearances by the likes of John Mayer, Coldplay, David Gray, Barenaked Ladies, the Lumineers and fun. are just a few examples. The River, with its intricately culled mix of artists and left-of-center positioning as Boston's Independent Radio, continues to find success in a fiercely competitive, publically-traded radio marketplace with one mantra: INDEPENDENT RADIO FOR INDEPENDENT LISTENERS! Visit www.theriverboston.com for more information.