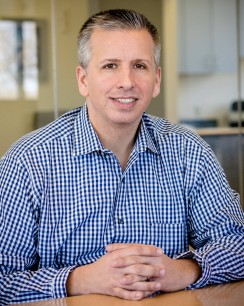 FOR IMMEDIATE RELEASE, 2015 January 28, 2015 Douglas Eckelkamp joins Stackpole as Director, Account Services, bringing 20-plus years of marketing experience and a proven track record in the high-tech and finance industries to steer the agency's account team to the next level of service.
In his new leadership role at Stackpole, Eckelkamp, most recently Vice President, Account Management Supervisor at Putnam Investments, a global money management firm, will help shape strategy, oversee client relationships, and nurture the internal account team. Doug's collective agency experiences—at Mullen, Epsilon/Alliance Data, and Direct Results Group, among others—bring a wealth of knowledge across multi-channel, database, and digital marketing to Stackpole, expanding and enhancing the agency's core competencies in these areas.
"My diverse background can really be brought to bear in a small, strategic shop like Stackpole," Eckelkamp said. "What's more, I'm really excited about leading the account team, fostering a creative, collaborative environment that works hard for our clients."
Eckelkamp's account service leadership role, coupled with Stackpole's recent hiring of advertising and media veteran Erin Bilenchi as Media Director, is all part of a larger plan to advance the agency to the next level.
"Doug's strategic focus coupled with his well-rounded domain expertise in everything from building brands to digital and database marketing will be a key asset to Stackpole as we take that next leap forward," said agency President Pete Stackpole. "He's a natural leader and a seasoned manager who I expect will have a huge influence on our team and our clients."